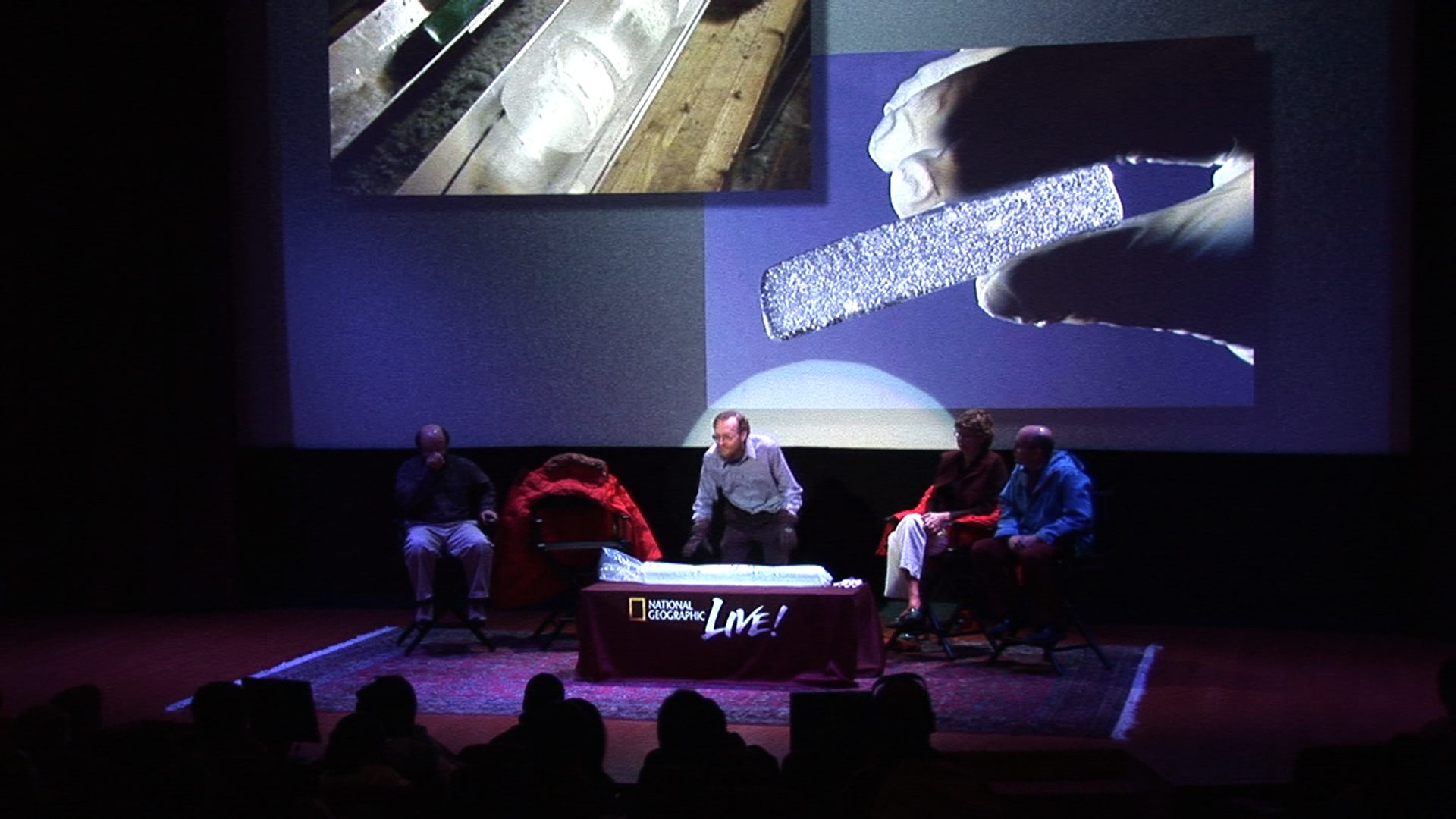 It's not every day that an actual segment of the GISP2 core from Summit, Greenland, goes on the road to excite and inform the public about polar research and the current IPY, but that's just what happened in March 2008, as POLAR-PALOOZA kicked off its continuing tour of more than 20 communities across America with a series of events at the National Geographic Society in Washington DC. Penn State's Richard Alley, who worked in Greenland on GISP2, explained how this piece of ice – approximately 130,000 year old – had helped researchers understand that Earth's climate could change abruptly. Alley was part of a 6-person team of presenters, which also included Andy Revkin (the New York Times environment reporter), Arctic sea ice expert Jackie Richter-Menge (CRREL, New Hampshire), Richard Glenn (geologist, Inupiat whaling captain, and president of the Barrow Arctic Science Consortium), marine biologist Mike Castellini and NASA's Waleed Abdalati, a glaciologist from the Goddard Space Flight Center. Three student audiences of close to 1,000 youngsters, plus an evening public audience, gasped as the ice core entered in a cloud of smoke, and saw close-ups of layers and bubbles, which Alley likened to "bottles of fossil air."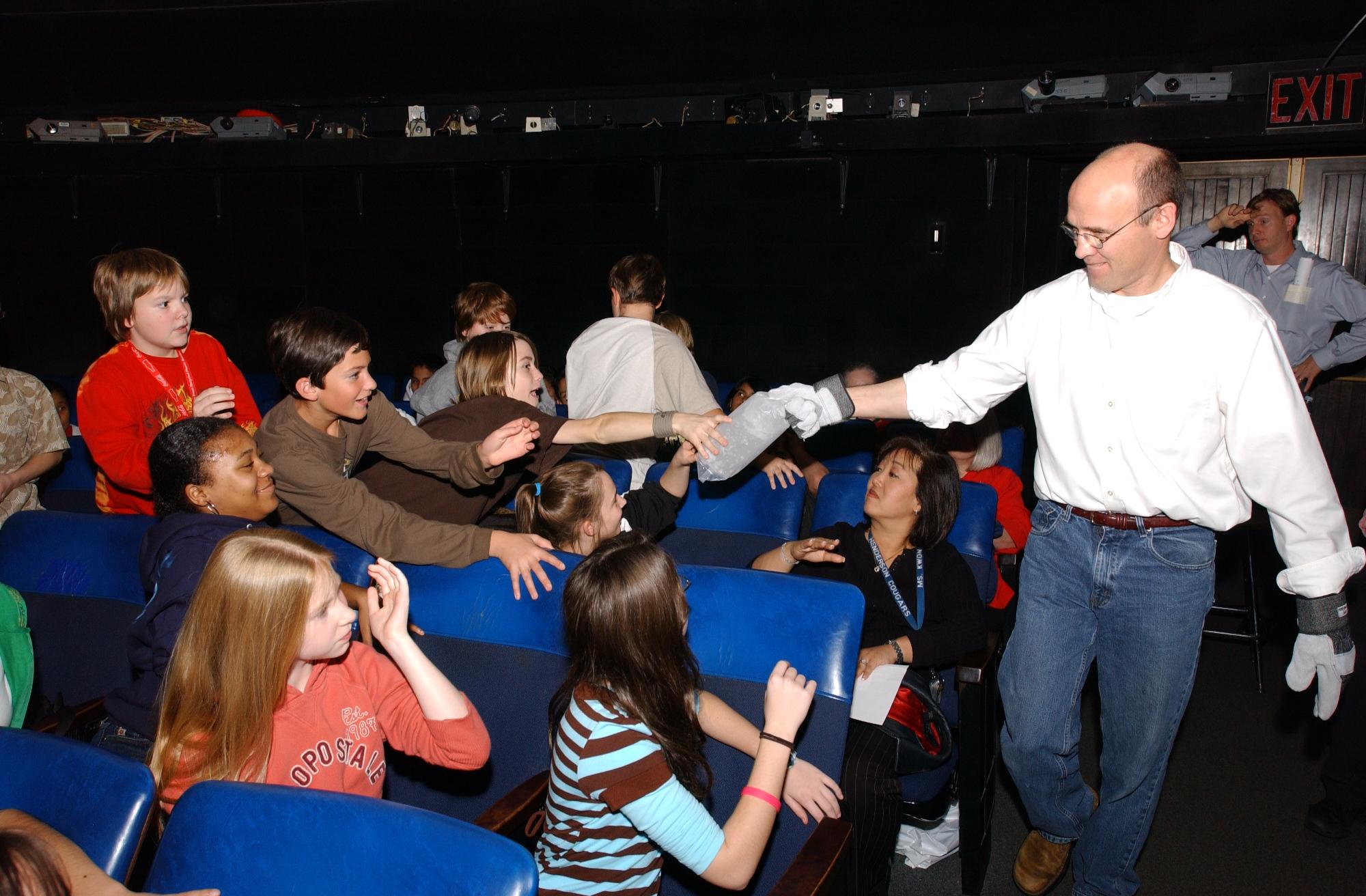 Not every host site can accommodate and guarantee the safekeeping of a meter-long piece of ice core as rare as the one from Summit Station, Greenland. At other sites, such as Salt Lake City, Utah; Norman, Oklahoma; Anchorage and Fairbanks, Alaska; a smaller--but still 3,000 year old piece--of Antarctica's Newall Glacier has been making starring appearances. Presenters such as Julie Brigham-Grette (U. Mass Amherst), IGY veteran Charlie Bentley, and UC Boulder graduate student Atsuhiro Muto, just back from the Norwegian-US "Troll to Pole" Scientific Traverse of East Antarctica, explain the science of ice cores.
A video crew from POLAR-PALOOZA was also on location in January at theWAIS Divide camp. They taped the recovery of the first core of the 2008 season. Kendrick Taylor took our camera down into a snow pit to explain seasonal layering. There we saw first-hand the extremely bad weather, aka "high accumulation rates", that make WAIS Divide – with 2 days out of 3 characterized by falling or blowing snow or whiteouts – such a perfect site to try for a high-resolution Antarctic record as ancient as that from GISP2.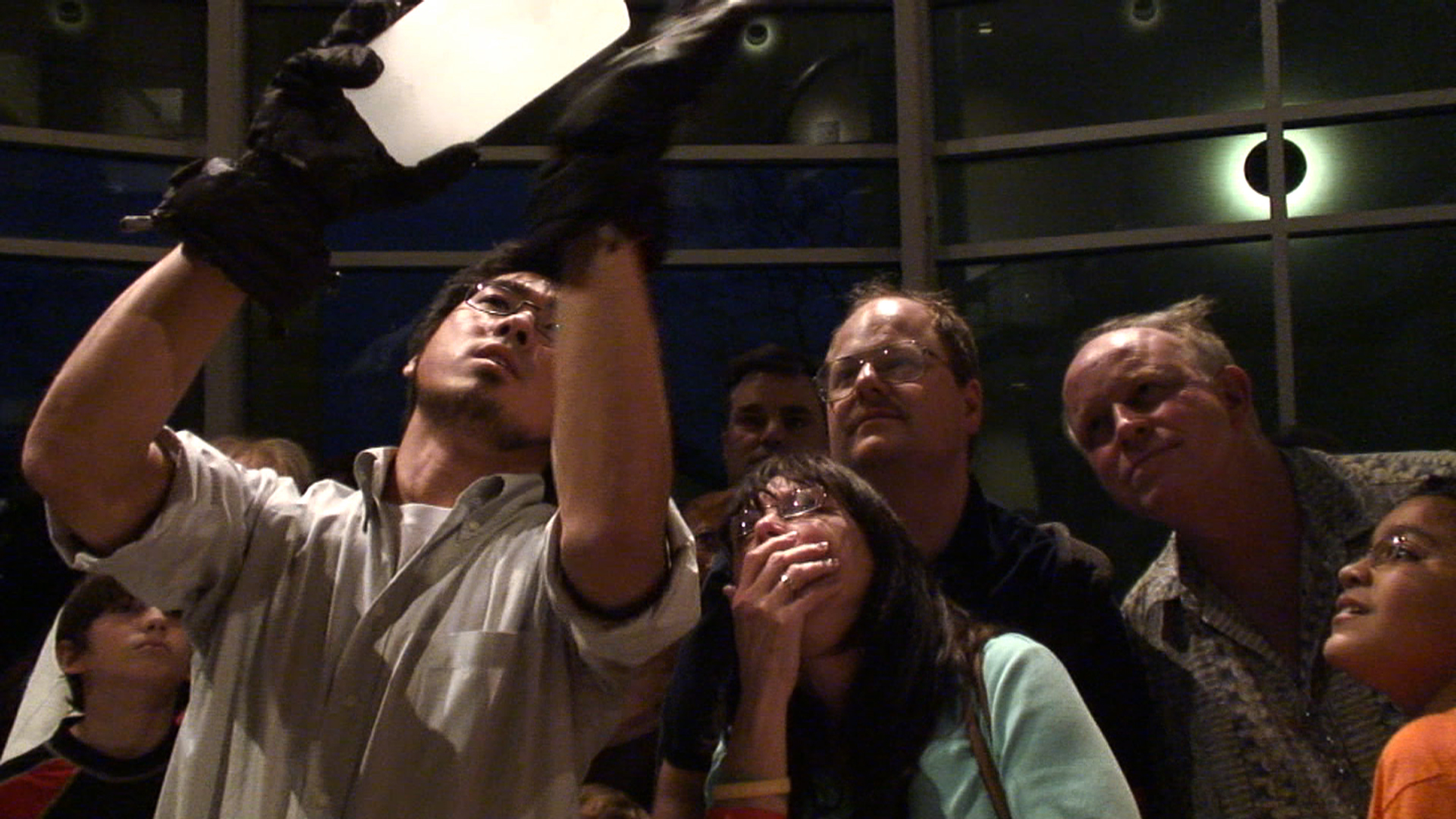 Please visit the POLAR-PALOOZA website for dates and cities the tour will visit later in 2008. Once again it will be carrying a piece of ice core from NICL to engage audiences young and old: Raleigh, NC (May 24-25), Cleveland, OH (9/12-13), Chicago, IL (9/19-20), the SACNAS National Conference (Salt Lake City, UT 10/9-12), Richmond, VA (10/22-24), St Louis, MO (10/27-29), College Station, TX (11/5), Fort Worth, TX (11/6), Boise, ID (11/11-12), Denver, CO (11/14-15.) Final dates for Houston, TX, Brownsville, TX and New York City are still to be finalized.
For the most current tour information, visit:
http://passporttoknowledge.com/polar-palooza/pp04.php
POLAR-PALOOZA thanks the NICL Science Management Office (Mark Twickler) and Denver staff (especially Todd Hinkley) for their loan of the ice cores... and requests TSA to treat our insulated shipper, and its precious contents, gently as it travels from city to city!