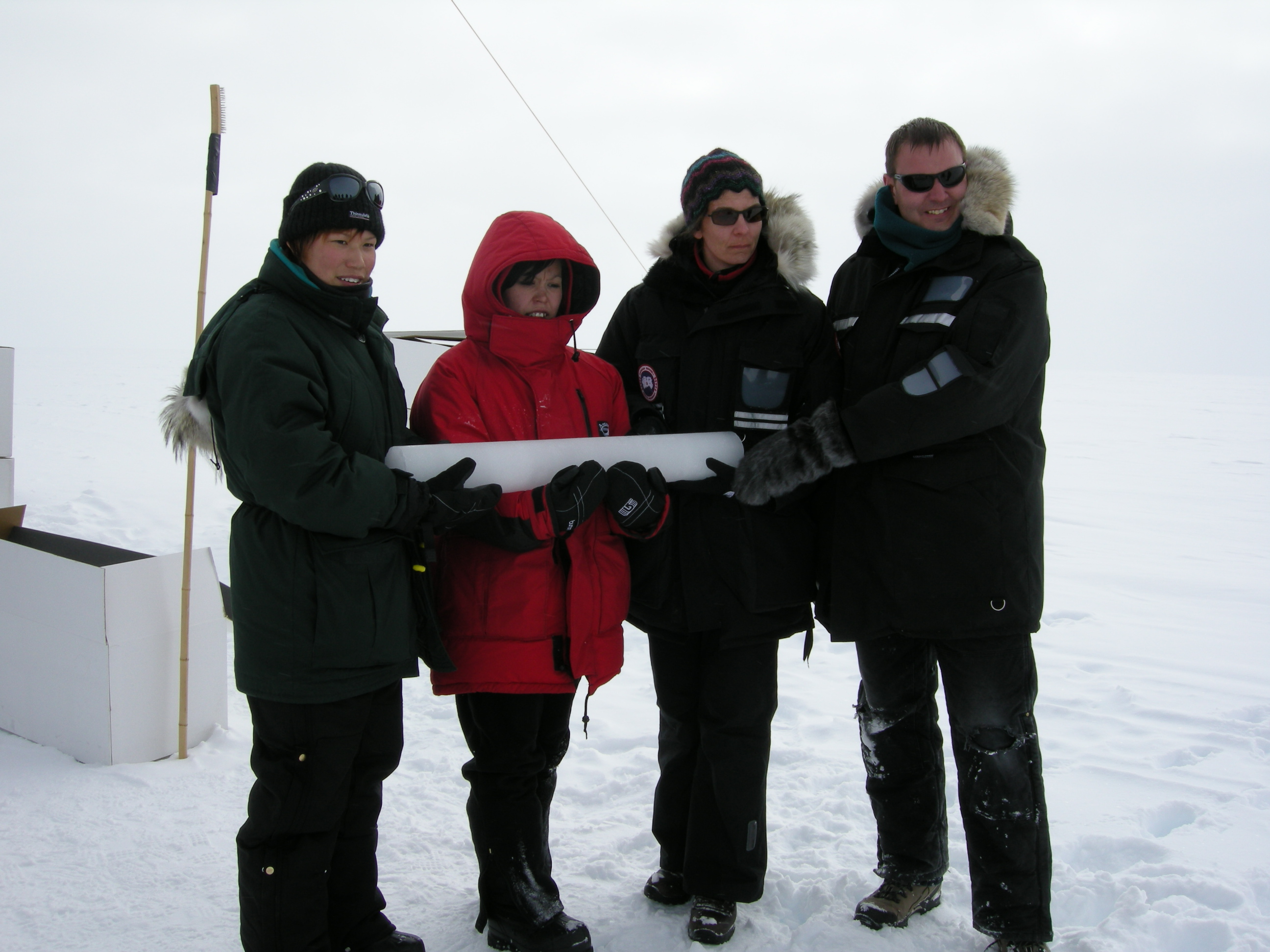 Under the auspices of the Greenland-Denmark-United States Joint Committee, the Nordic/ Baltic Environment Science & Technology Hub — based out of the U.S. Embassy Copenhagen — sponsored a unique Arctic science trip for Danish, Greenlandic, and U.S. high school science students and teachers to Greenland's inland ice sheet. The trip was hosted by the National Science Foundation (NSF) in cooperation with the New York Air National Guard 109th Air Wing (NYANG 109th) and Embassy Copenhagen's Defense Attaché Office. Students and teachers, accompanied by members of the media and the Danish Polar Center spent five days learning firsthand about Greenland-based research and the logistics involved in supporting Arctic research. The trip took place June 18-22, 2007.
The group arrived in the western town of Kangerlussuaq, Greenland June 18th. There they toured the research infrastructure, which supports international research projects, and were outfitted in polar gear. The following day the group flew on NYANG 109th's Hercules C-130s to the Greenland Environmental Observatory at Summit (Summit Station). The group received a whirlwind tour of the ongoing research. They observed an ice core being drilled, released weather balloons, observed the different measurements being made, collected clean snow samples for further laboratory testing, drove a snowmobile, emailed their friends and ate with the scientists. Part of the group slept in tents. The weather was perfect — t-shirt weather for the Summit occupants — and the sun never set.
After their overnight stay at Summit Camp, the group returned to Kangerlussuaq where they spent two days observing the local environment under the excellent guidance of Henning Thing from the Danish Polar Center. They went to the edge of the ice cap and had a barbeque, observed the landforms carved by glaciers, visited a saline lake and took water quality measurements in the river that feeds Sondestrom Fjord.
It was a fantastic learning experience for students and teachers alike, which will be used in outreach work at their schools and institutions in connection with International Polar Year activities. Several of the teachers, Gerard Klimbal from Yosemite High, Oakhurst, CA and Josua Jepsen and Inge Margrethe Aae Christensen (Kigga) from Aasiaat High School, Greenland are working on a joint project for their schools. The Aasiaat High School website for the trip is: http://www.gu-aasiaat.gl/Summit/Summit-1.htm. Aaju Simonsen, an undergraduate at the University of Tromso, Norway, is hoping to come back and work at Summit next summer.