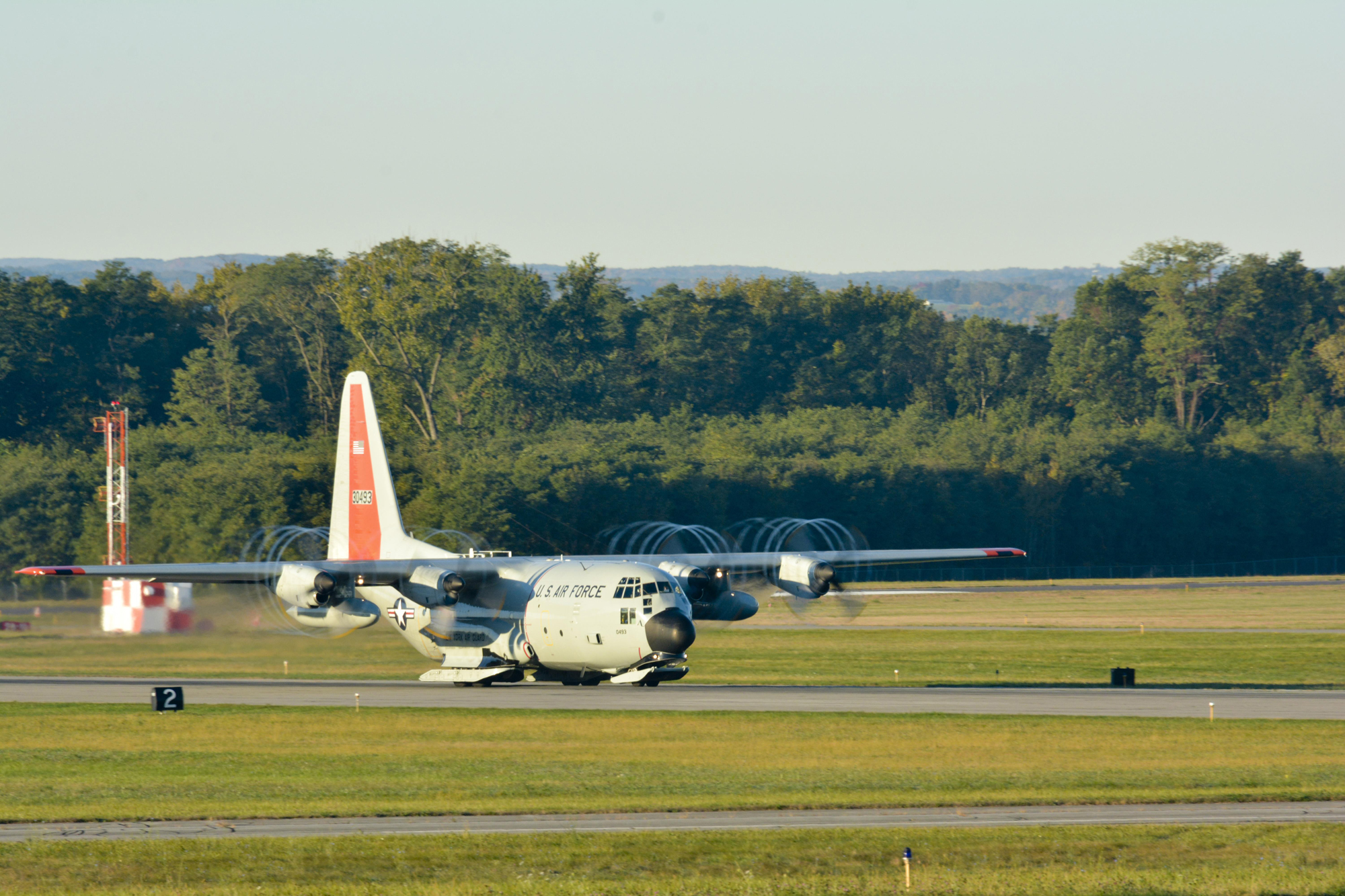 STRATTON AIR NATIONAL GUARD BASE, N.Y. --
The hum of an LC-130 Skibird taking off on a crisp upstate New York morning marked the 109th Airlift Wing's annual migration south on Oct. 17.
Two LC-130 aircrews, transporting supplies and equipment, began the first leg of a five-leg journey to McMurdo Station, Antarctica, to provide logistical support to the National Science Foundation.
The primary mission of the New York Air National Guard's 109th AW is to provide airlift within Antarctica to support science research.
The wing flies the LC-130 ski-equipped aircraft; the only one of its kind in the U.S. military, able to land on snow and ice.
The U.S. military provides logistics support with ships and aircraft to the National Science Foundation annually under the designation Operation Deep Freeze.
These aircraft were the third and fourth to depart from the base here. The first and second flew out on Oct. 13 and 16.
Flying in the Antarctic is challenging, according to LC-130 pilots.
"The weather is our biggest challenge there, if a storm rolls in you can't take off," said Maj. Suzanne Nielson, LC-130 pilot.
"There's always something that comes up over the year but our training prepares us for anything," said Col. Robert Donaldson, 109th Maintenance Group commander.
The start of this season coincides with the first week of Col. Michele Kilgore's command of the 109th AW. Kilgore took command of the wing during a ceremony Oct. 15.
"What a great way to start my first week," said Kilgore. "It's great to be a part of such a unique mission."
Kilgore is slated to go for the first time in support of ODF later on this season.
Approximately 120 Airmen will be deployed on the ice at any one time with about 500 Airmen deploying throughout the season. Five aircraft will provide support.
Throughout the ODF support season, which runs through February, the wing plans to fly between 200 and 250 missions.
During the 2016-17 season, the 109th flew an estimated 2,550 researchers and support staff plus about 3 million pounds of cargo and 2 million pounds of fuel to research stations across the continent.
Operation Deep Freeze is the military component of the U.S. Antarctic Program. The 109th has supported the National Science Foundation since 1988 and been the sole provider of this type of airlift since 1999.