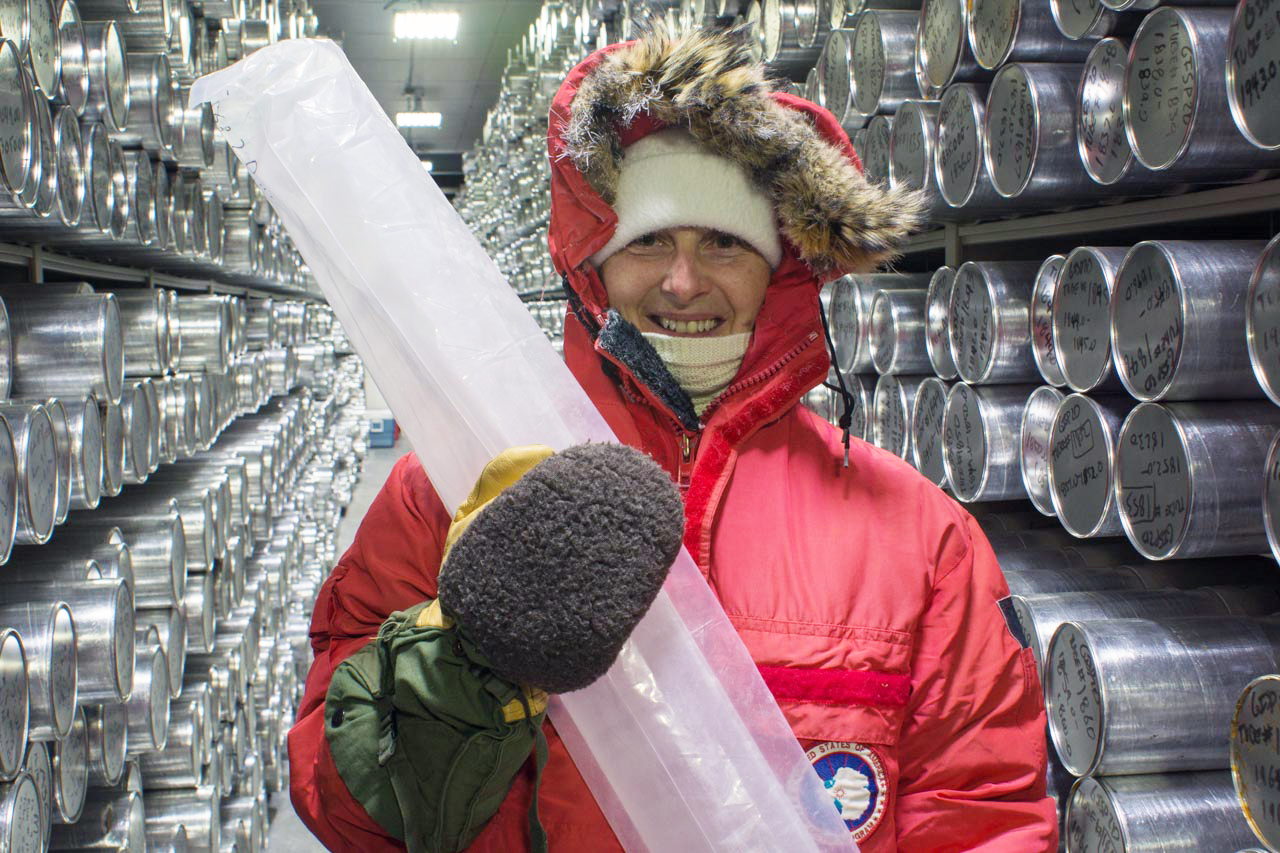 WHEN THE U.S. ICE DRILLING PROGRAM OFFICE (IDPO) was in need of a host site for its new "School of Ice" professional development workshop last June, Denver's National Ice Core Laboratory (NICL) was a natural choice. After all, where else but NICL's main storage freezer at -36 degrees C can people experience the extreme temperatures scientists are exposed to when studying climate history at the poles?
Last summer, twelve nationally selected professors from community colleges and universities serving large minority student communities got to walk in the shoes (bunny boots) of ice coring and drilling scientists/engineers as they kicked off a four day, residential learning program. [See related article – Empowering educators at the School of Ice]
It's no secret that successful climate change education has hurdles to overcome. There's a dearth of scientifically sound information making it to teachers in a form they can easily utilize. There are common student misconceptions that undercut comprehension. There are conflicting public viewpoints being vociferously shared. And there is little funding to bring parties together to work on educational solutions. Yet progress is being made.
Responding to the challenge of enabling quality STEM (Science, Technology, Engineering and Math) education, Lockheed Martin awarded grant funding to Dartmouth's IDPO to design and deliver the first "School of Ice". IDPO's Director of Education & Public Outreach, Linda Morris, worked with grant partner Jim Brey, Director at the American Meteorological Society's Education arm (AMS) in Washington, D.C. to craft the course.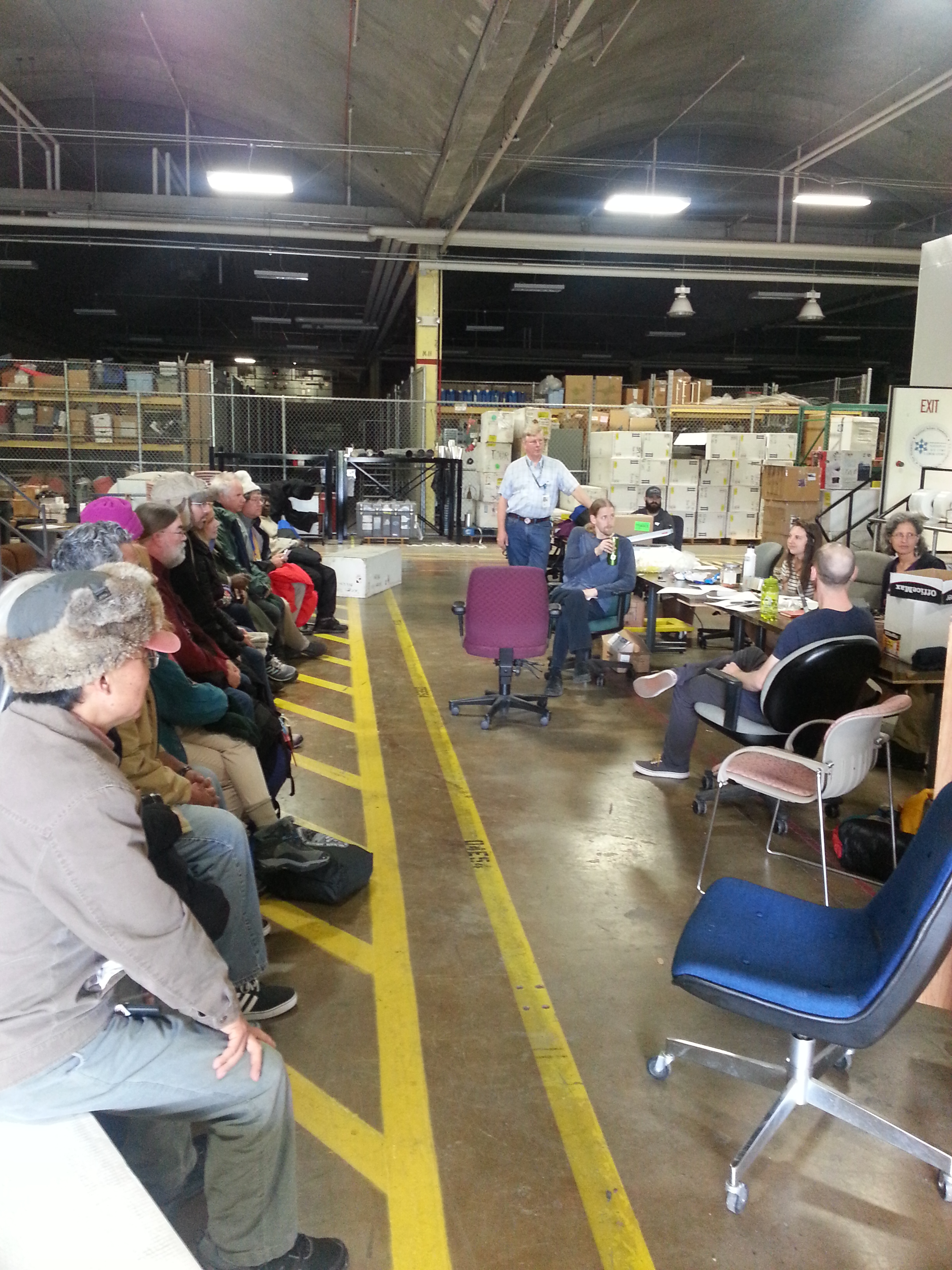 Drawing from the expertise of a Leadership Team comprised of colleagues at University of Colorado Boulder's Institute of Arctic and Alpine Research (INSTAAR), the National Snow and Ice Data Center, NICL, CH2MHILL's Polar Field Services and Lockheed Martin's Antarctic Support Contract, the course incorporated in-person and video presentations by leading ice core scientists, field trips, hands-on activities and education sessions. Enhancing the science background knowledge of professors teaching introductory environmental or geoscience courses through AMS' college texts was a primary goal. Leaving them confident and empowered by the excitement of having (almost) "been there, done that" was the outcome.
One participant shared, "Seeing facilities and hearing from such a variety of experts was amazing! Especially appreciate hearing about not just the data but the field collection methods, lab data methods and complex field logistics. I feel like I have a true understanding of a variety of aspects of ice core research so I can teach my students the complete story."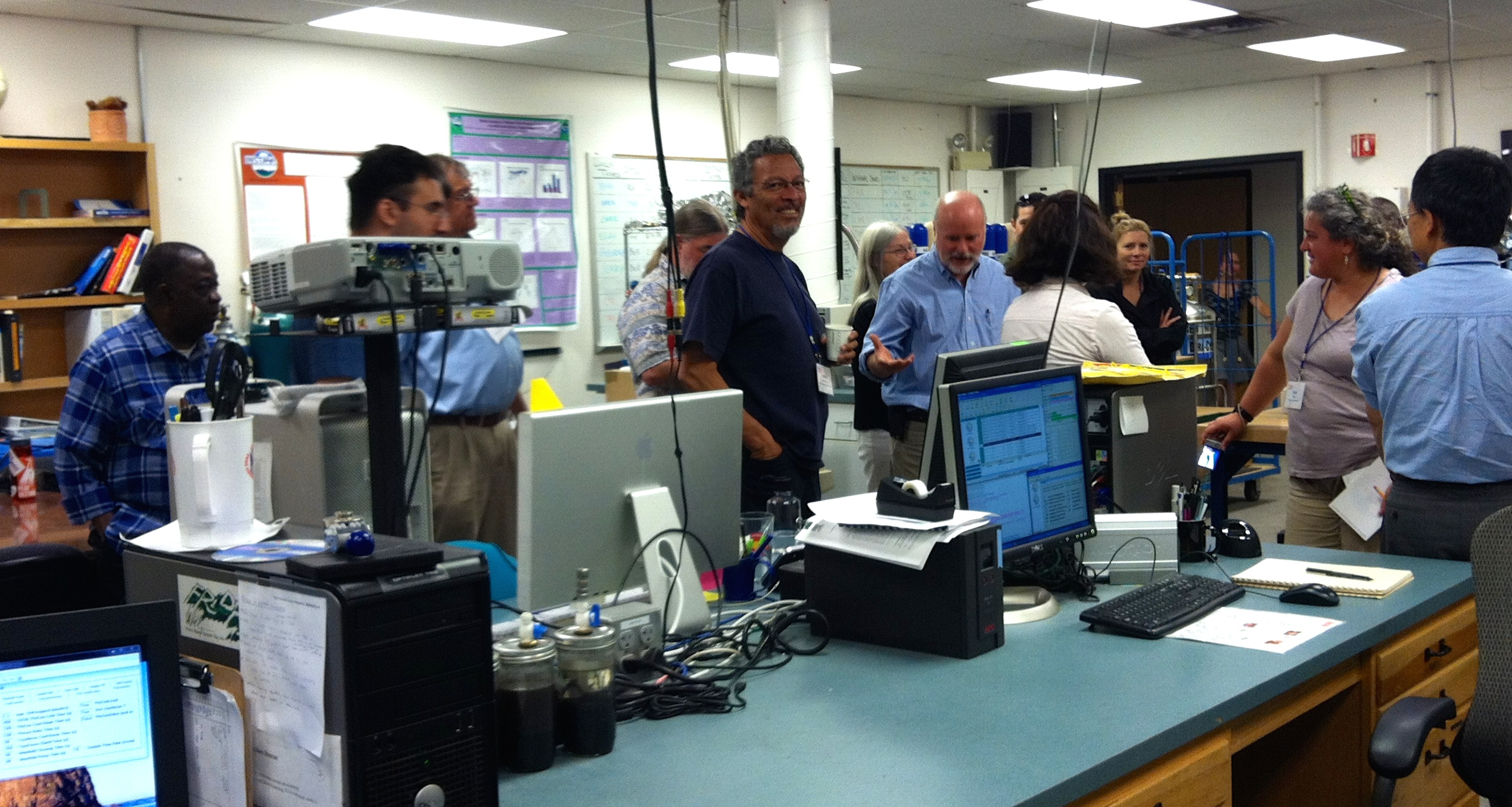 On the Horizon: School of Ice 2016 is scheduled for May 22-26, 2016. As discoveries enabled by ice core research, especially recently published results from the long term West Antarctic Ice Sheet (WAIS) Divide deep drilling project, continue to emerge, it is more important than ever to make sure educators know the latest about these findings. Outreach efforts are underway to notify college professors at Minority-Serving Institutions nationwide of the opportunity to enhance their own teaching of climate science through participation in this in-depth course. Is this you, or do you have a colleague that qualifies? Information on course content is available from Linda Morris at linda.m.morris at dartmouth dot edu. Application materials can be accessed online at http://goo.gl/forms/HvHqFjizVy or contact Elizabeth Mills at mills at ametsoc dot org to receive them by email. Hope to see you there!