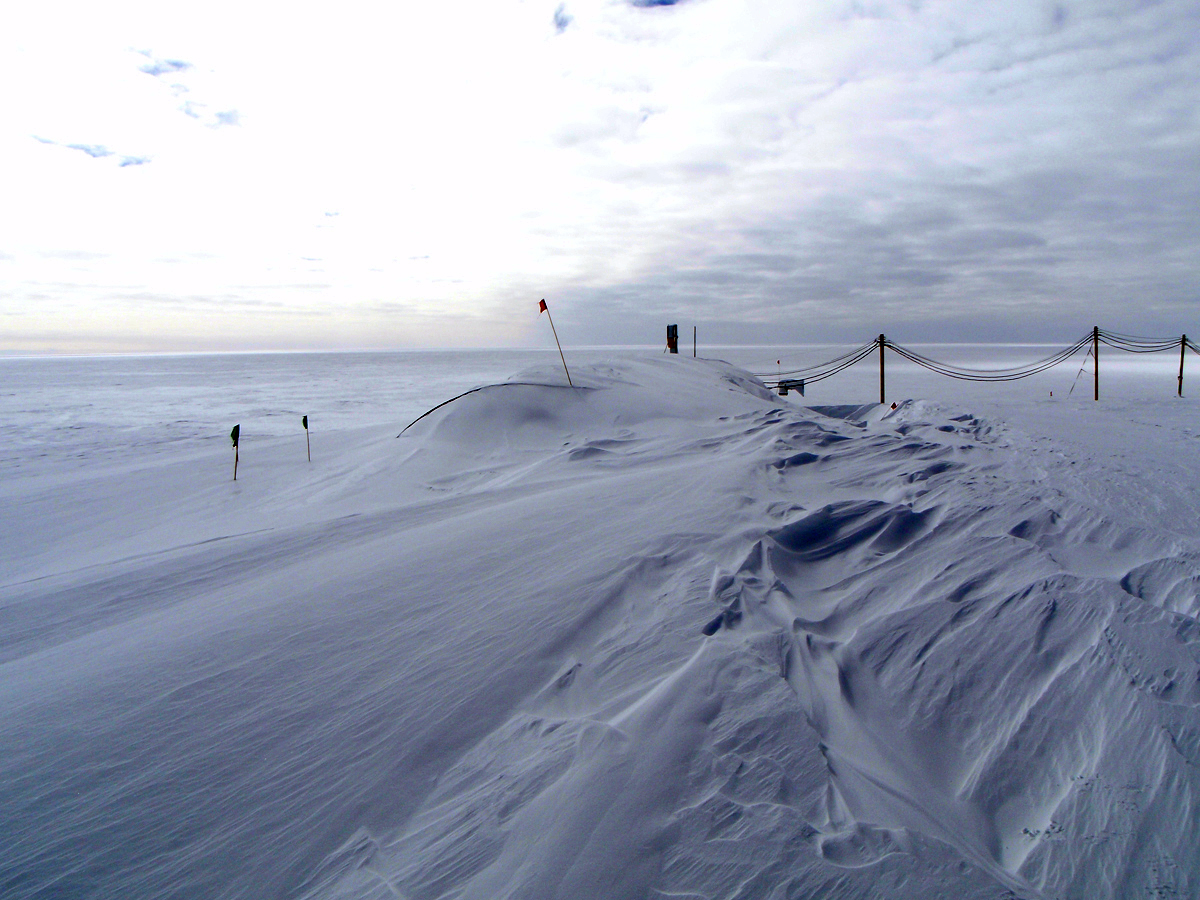 2010 Core Processing Line Review
THE 2010 CORE PROCESSING LINE (CPL) was extremely successful. It was the most complex cut plan and the most ice (~1,365 meters) that the U.S. ice core community has ever pushed through a CPL in a summer. The CPL was organized by NICL and it went off without any significant problems (see Peter Rejcek's On the Line story on page 6 for more information).

2010-2011 Field Season
The 2010-2011 field season is underway. A seven person put-in crew arrived to WAIS Divide via Basler aircraft on November 8 after a 16 day weather delay. There is a normal amount of drifting at camp and the skiway has been prepared and is accepting LC-130 flights.
The arch is open and has full power. RPSC has been working hard to repair the floor and drill slot that shifted, as expected, due to the weak structural nature of the firn. The Ice Drilling Design and Operations group, SCO and NICL crews were at WAIS Divide as of December 2. Kristina Dahnert (Lead Driller), Don Voigt (SCO Representative), and Geoff Hargreaves (NICL), along with their crews, are now preparing all the equipment and training for normal and emergency procedures. Everything is going well, but we are running about a week behind what we were hoping for due to the early season weather delays.
For the latest field season news, be sure and read the weekly field updates located at:
http://waisdivide.unh.edu